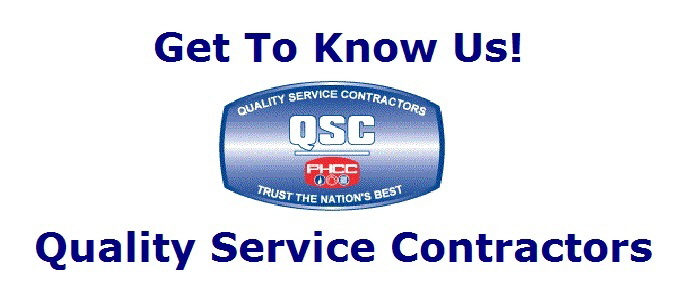 Serving Exceptional Contractors Since 1994
The QSC is the leading international professional association serving an elite group of plumbing and HVACR service and repair contractors. We offer our members across North America business management services and state-of-the-art training to enhance their image and to enable them to better serve the needs of their clients.
Established in 1994, QSC functions as a self-supporting business unit of the Plumbing-Heating-Cooling-Contractors National Association. QSC maintains its own Board of Trustees, budget and program/project priorities. All funds generated from its membership remain with the organization; they are used only for initiatives selected and approved by the membership.
All Board of Trustees' meetings subscribe to the sunshine rule, whereby QSC members can attend and observe any Board or Committee meeting. We are very proud that we are attracting membership from beyond our immediate industry. This is because we are fulfilling needs unavailable through other associations.
We enhance both the industry, and our members' reputations by originating and delivering timely and lively professional and educational training programs. In most cases, this instruction is available nowhere else.
Click to visit the QSC website and learn more about QSC and its benefits.